The anniversary of Responsible Party – a special cooperation between the French spirits company Pernod Ricard and Erasmus Student Network (ESN) – has been an important platform for debating how the EU should improve the well-being of next generations.
Not only for the students, but also with the students. This is the core message ESN representatives promoted on the 30th of January, when they met with Pernod Ricard's CEO Alexandre Ricard and EU Commission's Arunas Vinciunas. In a time where young people – especially students – are often depicted as aloof, misinformed and detached from current events, we are given a great example of commitment to build a better Europe.
The moderator started the event by briefly interviewing ESN representatives from all over Europe who were sitting among the audience. Several topics were mentioned: what young people would recommend to their own generation on responsible drinking and a healthy lifestyle, what do they think European stakeholders should do for a healthier life for young people, and what do young adults wish that Europe should provide to foster their mental and physical health. Students replied with their top priorities, among which the promotion of a more active lifestyle (e.g. low-fare gym membership, promotion of outdoor games), an education on the right nutrition and consumption of products, and citizens' physical and mental health. In more simple words, they are making sure to keep the conversation open on the topic of health and well-being.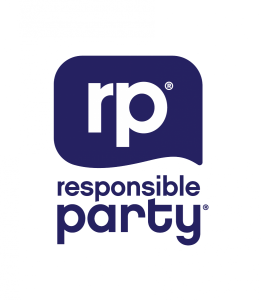 ESN – the biggest and most important European student organization – is already tackling some of these issues. Responsible Party is maybe one of their most relevant projects: the first EU-wide, non-branded prevention program that raises awareness about the risks associated with overconsumption of alcohol among young adults and reduces alcohol-related harm during students' events. More broadly, the intent of ESN is to increase education and health literacy among young people, in order to empower them. Following this line of thought, Alexandre Ricard affirmed that 'Information is power and nothing is more powerful than somebody acting responsibly in full knowledge'.
So what can the EU do to help? Paul Skehan, Senior Director at PepsiCo EU office, pointed out that if lawmakers only pass laws and taxes that make choices on behalf of the people, they take away responsibility from citizens. As a result, citizens do not think responsibly: 'We also need to leave it to people to make decisions', he stated. And Arūnas Vinčiūnas, head of cabinet to Commissioner Vytenis Andriukaitis, recognized it: 'Imposing something from the top does not work'. Another important piece of advice came from ESN president João Pinto, who warned that it could be counterproductive to 'lecture' students on this kind of issues. A more efficient way to approach topics like the consumption of alcohol could be through peer-to-peer communication, as it happens with Responsible Party, where volunteers distribute informative material and advocate for a responsible consumption of alcohol.
But more importantly: 'To bring change, we need to break the silos and talk to more stakeholders. This is where the European institutions can give great help', suggested Pinto, thus stressing the importance of creating a synergy between EU institutions, private companies and students' organizations. And from this point of view, Responsible Party constitutes a virtuous example, a model to replicate if we want to have more responsible and informed citizens.
We already know that 2019 is going to be a decisive year for the EU. Therefore, it is of the utmost importance to listen to what our younger generations – the future leaders – expect and demand.
More about it: