Our faculty counts high-level academics with professional experience in European affairs and project managers and advisors experts in EU project and tender drafting and management. The added value of attending the IMES programme is the possibility to be in touch with lobbyist, project managers, EU officials, policy advisors, procurement officers, who will share their daily professional experience with our students.
Jan-Willem Brouwer – CATHOLIC UNIVERSITY OF LOUVAIN (IEE)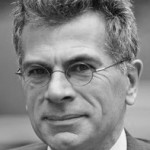 Jan-Willem BROUWER (1956) studied History in Groningen and Paris (Paris-I, La Sorbonne). He obtained his doctorate at the Leiden University. He is a senior research fellow at the Centre for Parliamentary History at Nijmegen University. Since 1997 he teaches European integration history at the Institute of European Studies at the Catholic University of Louvain (UCL).
Antoine Bailleux – CATHOLIC UNIVERSITY OF LOUVAIN (IEE)

Antoine Bailleux is associate at Van Bael & Bellis – a leading independent law firm based in Brussels – and a professor at the Saint-Louis University in Brussels. He holds a degree in Law from the Catholic University of Louvain-la-Neuve (UCL), an LLM. from Cambridge University (UK) and a Ph.D. in Law from the Facultés universitaires Saint-Louis (FUSL). His main practice areas and fields of research are the European Institutions Law and the Internal Market Law, mainly focusing on Competition Law.
Alexandre De Streel – CATHOLIC UNIVERSITY OF LOUVAIN (IEE)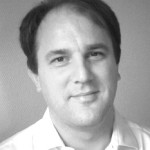 Alexandre de Streel is professor of European law at the Universities of Namur and Louvain in Belgium. He is also a member of the cabinet of the Belgian Deputy-Prime Minister and Home Affairs Minister. Previously, he worked at the Belgian Permanent Representation to the EU during the 2010 Belgian Presidency where he chaired the Council Working Groups on Employment and Social questions. He also worked at the European Commission, in the Directorate-General for Communications Networks, Content and Technology. He holds a Ph.D. in Law from the European University Institute (Florence) on the relationship between telecom regulation and competition law, and a Master Degree in Economics from the University of Louvain.
Pascal Goergen – CATHOLIC UNIVERSITY OF LOUVAIN (IEE)

Born in Cologne in 1963 and father of 3, Pascal Goergen was appointed Secretary General of the Assembly of European Regions (AER) in January 2012 until June 2014. Previously, between 2000 and 2011, he was the Diplomatic representative of the Brussels-Capital Region Representation to the European Union. Doctor of Political Sciences and graduate in international relations,he is passionate about Europe and has specialised in matters relating to regional policy and institutional lobbying of regions within the European decision-making process. With his expert knowledge of the role of regions in European policies, advocating for regions has clearly become his trademark. Since july 2014 he is Professor at the Business University EPHEC in Brussels and Louvain-la-Neuve. Author of two publications, « Lobbying in Brussels » (2006) and « Networking in Brussels » (2008), he is currently heavily involved in several key European dossiers: cohesion policy 2014-2020, research policy, the EU 2020 Strategy, the Euro-Mediterranean partnership and multi-level governance.
Ilkka Saarilahti – CATHOLIC UNIVERSITY OF LOUVAIN (IEE)
Ilkka Saarilahti holds degrees in Arts, Economics, and Political Sciences from the University of Helsinki, the College of Europe in Bruges and the Ecole Nationale d'Administration in Strasbourg. He is a Fellow of the Robert Schuman Centre for Advanced Studies at the European University Institute in Florence. His PhD deals with budgeting and financial management reform issues in the European Union. He has published several books and articles on EU Public Finances and, besides Universities, he has lectured for many years at the European institutions in Brussels and Luxembourg, at the European Institute of Public Administration (EIPA) in Maastricht, and at the European Administrative School in Brussels.
Bernard Snoy – CATHOLIC UNIVERSITY OF LOUVAIN (IEE)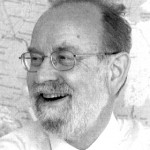 Bernard Snoy is a Belgian economist, PhD from Harvard University. He is currently visiting Professor at the Institute of European Studies at the Catholic University of Louvain (UCL). He has spent most of his career working with European and international organisations. The positions he has held include: Executive Director of the World Bank and of the European Bank for Reconstruction and Development (EBRD) and, more recently, Co-ordinator of the economic and environmental activities of the Organisation for Security and Co-operation in Europe (OSCE).
Tanguy Struye de Swielande – CATHOLIC UNIVERSITY OF LOUVAIN (IEE)
Tanguy Struye de Swielande holds a Master in International Relations from the Catholic University of Louvain, where he also obtained his PhD in Political Sciences in 2003. He is specialised in geopolitics, geostrategic and geo-economics of great powers, and focusing on new security questions (asymmetry, privatisation of security). After having worked as an independent consultant from 2005 to 2006, in 2007 he joined The Egmont Institute as Research Fellow in the Security & Global Governance Department – a think tank associated to the Belgian Ministry of Foreign Affairs. Since 2006 he is professor at the University of Mons and at the Royal Military Academy, where he teaches geopolitics. In 2008 he became the coordinator of the InBev Baillet-Latour Chair programme EU-China at the Catholic University of Louvain where he teaches one course on China and World politics and another one on Geopolitics of the European Union and the Great Powers.
Tom Delreux – CATHOLIC UNIVERSITY OF LOUVAIN (IEE)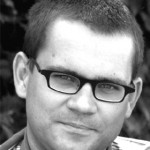 Tom Delreux is an associate professor at the "Institut de sciences politiques Louvain-Europe" and the "Institut d'études européennes" at the "Université catholique de Louvain" (UCL), where he teaches courses on European Union politics and institutions. Before joining the UCL in 2010, he was a Research Fellow of the Belgian National Fund for Scientific Research (FWO) at the "Katholieke Universiteit Leuven (KUL), where he graduated in 2008. His research interests include the EU's external relations in former "first pillar" policy areas (mainly environment), inter- and intra-institutional relations in the EU and international environmental politics.
Christophe Verdure – CATHOLIC UNIVERSITY OF LOUVAIN (IEE)
Christophe Verdure, Ph.D., is an attorney at the Brussels Bar, visiting lecturer at the Catholic University of Louvain and Associate Lecturer at the University of Luxembourg. He was previously Legal secretary at the General Court of the EU and a researcher at St. Louis University – Brussels, within the European Studies Institute. He also taught in various universities including the University of Antwerp, Dunkerque, Paris XIII and Wroclaw (Poland). His practice and research focuses on the European Union, with a special emphasis on consumer law and insurance law. His doctoral thesis, which focused on the conciliation of economic and non-economic issues in EU law, was crowned by the triennial prize Jean Rey 2013 and published by LGDJ (France).Moreover, besides the publication of numerous articles and books in his areas of research, he is chief editor of the European Journal of Consumer Law.
Manuela Jane Conconi – EUROPEAN COMMISSION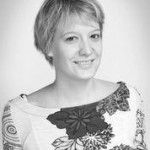 Since November 2014, Manuela Jane Conconi works at the European Commission, in the Directorate General for Energy, in the unit dealing with research policies for new energy technologies and clean coal. From November 2010 to November 2014, she worked for the European Wind Energy Association, as project manager, dealing with Intelligent Energy Europe and FP7 projects in the field of renewable energy. Moreover, she collaborated to the management of the Secretariat of the European Wind Technology Platform, that gather together 150 experts from the wind energy sector. She holds a IMES degree. 
Tommaso Teti – EU PROJECT CONSULTANT
Tommaso Teti is a project consultant and project manager in the field of EU External Cooperation. He holds a Master's Degree in Development Economics and a post-graduate Master in European Studies and project management (IMES). He has a 10-year experience in drafting and managing EU funded projects in different third countries: Africa, Latin America, Asia and Western Balkans with direct fieldwork experience mainly in the African regions. His role is to advice public and private entities on EU grants and procurements, drawing technical proposals, following the EU legislative procedures and the adoption of the different financial instruments and annual allocations, until the direct management, monitoring, evaluation and the general implementation of the projects. He is also in charge of assisting private companies on investment opportunities in Africa. 
Henk Visser – EUROPEAN COMMISSION
Henk Visser, graduated in 1990 in public management and joined the European Commission, DG Enlargement in 2001 dealing with Regional Programmes. Before this he worked with the EC as an expert/consultant drafting project proposals and programmes, managing and evaluating projects. He has dealt with programming, contracting, implementation, monitoring and evaluation of actions in areas such as demining, culture, civil society, media, information society, research and development, support to SMEs and recently justice and home affairs. He has been dealing with the accession negotiations on Science and Research and still co-ordinate the participation in Union Programmes, Agencies and Committees. 
Giovanna D'Addamio – EUROPEAN COMMISSION - EASME
Giovanna has over 10 year experience in EU enterprise policies and programmes and an academic background in international relations and diplomacy complemented by a post-graduate master in European studies.
She has been working for the Executive Agency for Small and Medium-sized Enterprises (EASME) since 2008. where she currently contributes to the management of the COSME programme and of some Horizon 2020 actions targeting SMEs. In particular, Giovanna provides expertise and support to the Enterprise Europe Network, the official network of the European Commission to help SMEs internationalise and innovate in Europe and beyond. Her main dossier is access to finance and her sectoral areas of responsibility include aeronautics and space and agrofood.
Before joining the EASME, Giovanna worked two years for Confcommercio, the Italian General Confederation of Enterprises, Professions and Self-Employment, which is the largest business association in Italy.
Ilenia Gheno – AGE PLATFORM EUROPE
Ilenia Gheno is Research Project Manager at AGE Platform Europe, International NGO advocating for older people, and representing directly more than 40 million seniors in the EU28. She holds a Master in European Policies and has worked as Project Manager and Coordinator for European Consultancies, Public Authorities, European Non-Governmental Bodies and Non-for-Profit Associations for more than 10 years. She has been responsible for the management of project activities, reporting and financial duties for more than 50 different European projects under FP7, CIP PSP, IEE, LLL, H2020, COSME; she coordinates inputs on project proposals, especially in the field of social policies, health and tele-medicine, transport, accessibility, senior tourism and ethics; she is responsible of team management (capacity building, quality control, efficacy and time efficient, internal communication, team valorisation) and works on user engagement strategies and implementation, especially addressed to older vulnerable persons. Since 2013 she has been appointed as independent reviewer at the European Commission on FP7 and COSME programmes. 
Gabriella Iglói – EUROPEAN COMMISSION
Gabriella Iglói studied foreign trade and international relations, and holds a PhD in management and business studies. She worked for 14 years within the national administration of Hungary as being in charge of several EU assistance programmes from pre-accession to Structural Funds. She had been representative of Hungary in  cohesion policy related working groups of the European Council for 5 years, and was president to these working groups during the Hungarian Presidency in 2011. Currently, she is policy officer within the European Commission, Directorate General for Maritime Affairs and Fisheries Policy.
Thomas Berger – INSTITUTE OF INTERDISCIPLINARY RESEARCH E.V.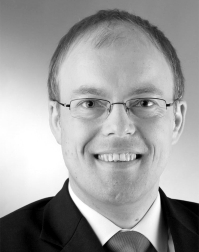 Thomas Berger has been head of the EU liaison office of the University of Applied Sciences (UAS) Fulda since 2016. Before he joined the university he had been managing director of the Institute of Interdisciplinary Research inter.reseaerch e.V. for 17 years. He still works part time for the institute as director of mobility programmes and on-line academy . He has managed a regional Erasmus+ traineeships consortium since 2001 and the European Erasmus for young entrepreneurs consortium OPEN-EYE since 2009. He has been involved in numerous European research, education and innovation projects. The on-line academy implements results of European funded projects, which focused on the development of entrepreneurial, intercultural and civic key skills of mobile learners. Mr. Berger received his Diploma Degree in Applied Computer Science in 1999 from the UAS Fulda and his MBA Degree in Science and Education Management in 2011 from the Carl-von-Ossietzky University Oldenburg.
John Baptist Onama – UNIVERSITY OF PADUA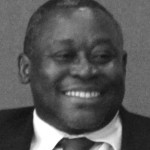 John Baptist Onama was born in Lacor, Uganda. He has a solid background in the field of EU development co-operation policies, thanks to his direct participation in study missions and project fieldwork experiences in Kenya, Uganda, Bosnia and Herzegovina, Sweden, Ireland and Romania. Currently, he is a lecturer at the Faculty of Political Science of the University of Padua, yet he has been often called to conduct lectures on EU Project Cycle Management techniques both in Italy and abroad.
He is Founder member and Chairman of the Italian Research Association for Sustainable Development Initiatives (IRASDI) and Vice Chairman of Incontro fra i Popoli NGO. He is author of several publications such as «Africa Fifty Years After Decolonisation», «Development Cooperation and Gender Empowerment» , «Decentralised Cooperation and Sustainable Urban Development», «Witnessing in Awareness» for UNICEF, «Promoting the International Cooperation Capacity of Small and Medium-Sized Enterprises (SMEs)».
He is member of the Council for Dignity, Forgiveness, Justice and Reconciliation in Rome. He was Quality Board member in the EU Uni-Key Project. In 2012, he was part of the Committee for the Revision of the Development Cooperation Guidelines on Minors, developed by the Italian Ministry of Foreign Affairs. From 2009 to 2011 he worked on the Implementation of the law on Abandonment of Female Genital Mutilation.
Enrico Riberi – EUROPEAN COMMISSION

Enrico Riberi is an EU official working as External Auditor for the DG « Agriculture and rural development » of the European Commission. Before this position he has worked 7 years as Financial Adviser at the EACEA, the Education Audiovisual & Culture Executive Agency of the European Commission. He developed his in-depth knowledge of the financial management of the EU grants working both in the Commission's education sector (Lifelong Learning Programme – EACEA) and in the external aid service (EuropeAid). Before joining the European Commission, he worked as a project manager for several EU-funded projects (e.g. Interreg) at the European Affairs office of the Italian National Association of Municipalities (ANCI) based in Brussels. He is an IMES graduate; he also holds a university degree in Business Economics and the professional qualification of chartered accountant in the UK (ACCA – Association of Chartered Accountant).
Vincent Curie – B&S Business and Strategies Europe
Vincent Curie has a working experience of ten years in the field of EU funded projects. Previously he has worked as project officer at the European Commission / EuropeAid and as senior adviser in EU projects at PricewaterhouseCoopers. Currently he is responsible for EU funded projects in Business and Strategies Europe. B&S Europe is a Brussels based consultancy firm, specialized in cooperation and development projects, mainly in the governance sector. Vincent is responsible for the ENPI SOUTH and Balkans Department in B&S Europe, where he is managing different projects such as "Support to Fight Financial and Economic Crimes in Kosovo", "Support to Criminal Justice in Serbia" and "Support to the Central Authority for Organisation and Training in Egypt".
João Silva – Eu association for information on local development
João Pedro Silva has more than 15 years of professional expertise in the field of EU environmental policy and related funding programmes. He has been involved in LIFE programme, first as a LIFE Nature project manager, and now as a contractor supporting the European Commission on LIFE programme communications, especially on nature conservation and biodiversity strand. He is experienced in nature conservation and biodiversity issues and in EU Biodiversity policy; he has 7 years of experience in providing Environmental Impact Assessment (EIA).
João is a Portuguese professional with a PhD from the Autonomous university of Madrid in Evolution Biology and Biodiversity.
Alessandra Tagliavini – EU PROJECT CONSULTANT

Alessandra Tagliavini is an EU-projects' external evaluator for the Italian National Agency for Erasmus+, in the field of adult learning. She is an EU project consultant with more than 15 years of experience in drafting and management of EU funded projects for local bodies, NGOs and non-profit organisations, in the field of education, social cohesion and cooperation and development. She is currently active in the implementation of an action-research on socio-pedagogical and urban issues; since March, she is active in a programme of safeguard of the rights and well-being of refugees in the city of Modena – Italy. She is coordinator of the non-profit association "Compare", being responsible of strategic planning and project management, as well as public relations with local and national institutions. In 2012 and 2013 she worked on a EuropAid tender in Palestine as Capacity building adviser to peace Civil Society Organisations. She has 1-year field experience in Ethiopia.
Alessandra holds a Master in Project Management for Cooperation and Development by the Florence University. She is a trainer at CCBI since 2006.
Isane Aparicio – SCHUMAN ASSOCIATES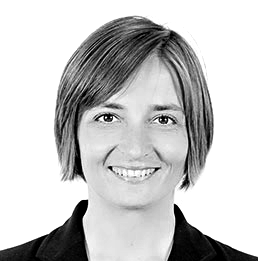 Isane Aparicio is currently working as a manager for EU funding at Schuman Associates, a Brussels based consultancy. She has more than 15 years' experience in drafting, management and evaluation of projects for local bodies, NGOs and non-profit organisations. Before moving to Brussels, she worked 7 years with the Red Cross and other international organisations in the areas of migration, social rights and cooperation and development. She has field experience in Venezuela, Cape Vert and Mozambique and has delivered trainings for both public sector and business audience. Isane holds a Master in Cooperation and Development by the Basque Country University and a Business Management course by Solvay Business School.
Kostantinos Sofianidis – EUROPEAN COMMISSION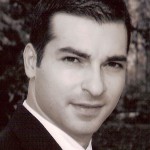 Kostantinos has a Bachelor Degree in Veterinary Medicine and Agricultural studies, a Master in Food Chain (University of Parma), a Master in Business Administration (MBA) achieved with distinction and followed the IMES programme. He has 6 years of experience as Project Manager in International Companies in Italy as well as in Greece. In October 2010 he joined the EC (DG SANTE); he currently works as Policy and Project Assistant in Food Safety area (mainly on Novel Foods, Cloning and Food Waste).
The IMES – Day Programme foresees, as well, meetings with EU officials, experts, advisors, project managers and lobbyists.
Click here to check-out the list of organisations that have brought a testimonial during an IMES edition.