CONSULTANT




ESL&NETWORK EUROPEAN AFFAIRE




BRUSSELS -Belgium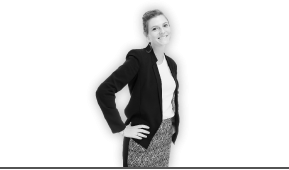 Unlike those who always knew what they wanted to do in life, it took me a few years after finishing secondary school to realise that I wanted to work for the European Union. This explains why I did not immediately focus on EU affairs in my studies, but rather approached the subject more gradually.
After having studied Interpretation and Translation and then Political Science in Italy, I decided to enrol on the International Master in European Studies organised by the Belgian – Italian Chamber of Commerce in order to improve my knowledge of EU affairs. The Master represented for me a very positive experience: the variety in the backgrounds of the Professors invited to speak at classes gave me an exhaustive overview of the different career opportunities existing in Brussels, while through the Job link module I was able to draft an effective CV which was then sent to all the contacts of the Chamber of Commerce. I was thus contacted by ESL & Network European Affairs, a firm working in the areas of legal and business intelligence and in the monitoring of the EU legislation, which offered me a traineeship. I remember that, during the breaks between one class and the other, some of my more experienced classmates helped me to prepare for the interview in the small garden in the Master premises. The interview was successful – I believe that being fluent in English and German and showing the willingness to improve my French were key in that – and I started my traineeship. Currently, I am working as a consultant at ESL European Affairs, where I follow dossiers related to Italian politics and economy, to the EU Strategy for the Danube Region, and to EU policies for data protection. As I hoped before enrolling, the experience at the International Master in European Studies was determinant to find this job, which is really challenging and brings together my interest for languages, politics and for the EU.