PROJECT CONSULTANT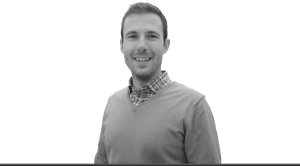 In autumn 2014 I decided to enrol to the International Master in European Studies primarily to re-profile myself, with the idea to move from the sphere of business consultancy towards a professional environment that could be closer to the heart of EU decision-making.
The experience was extremely positive: the course introduced to me a number of theoretical situations and also allowed me to build a practical knowledge of the subjects.  Of added value was that the course was set in the vibrant and dynamic atmosphere that characterises Brussels and the European Institutions therein based.
I would like to stress that IMES is genuinely not just theory; the course is far more than lectures and reviews. Indeed as mentioned above, I had the opportunity to apply the theories introduced during the course through group-works and thematic mock sessions: that brought the practice closer to reality.
In such a context I was able to complement my previous professional and academic experiences within the EU context and to re-start my professional career within an EU Financial Institition.