EU Project Consultant
EUROHUB Consultancy Group
BRUSSELS, Belgium 
Get to know more about the IMES experience of Gabriela Fraxino , who was a student in the 24th Edition of IMES Day programme which took place from September to December 2016.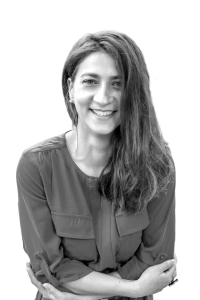 Why did you choose the IMES course?
I was keen to upskill my knowledge of EU funds and became aware of the International Master in European Studies online. I was particularly attracted because the programme offered a good balance between theoretical and practical training.
Do you think that the skills you acquired during the Master helped you with your job at EUROHUB and how?
As the course advanced, I further developed my understanding of project management and the EU grants. I was introduced to innovative tools and techniques, which later I was able to apply at EUROHUB.
Does the Master allows everyone to follow the course or do you need to have a background in a relevant field?
The Master is complimentary of different educational backgrounds, therefore, professionals from a multitude of fields can follow the programme. The group activities enable the student to efficiently absorb the information.
Do you think that having students with different backgrounds is enrichment or a downside of the course?
The course diverse alumni have an added-value as it allows the individual to perceive things from a different perspective and remain versatile when working internationally.
Which skills did you gain from the attendance of the Master course?
Notably, the dexterity to navigate the Brussels Bubble, the expertise on EU funded projects and the capacity to advocate and contribute to the policy making process.
As the IMES programme provides a theoretical and a practical formation on the EU projects, can you underline what did you enjoy the most of both the two parts?
The lecturers shared state-of-the-art material and fostered an environment of debates, I valued deliberating the role of the EU in the world in addition to the visits and events at the EU Institutions.
Would you say that this course gave you useful professional links with the Brussels reality?
With the support of the Master organizers, I actively participated of networking events, took part in meetings with experts, tutors and previous alumni. The outcome was an extensive professional network.
Did you do a lot of interviews and applications before finding this internship?
The placements are highly competitive, but I was fortunate to meet the Consultancy Group at one of the events hosted by the Belgian-Italian Chamber of Commerce. During the course I received advise on how to proceed with the application.