PROJECT MANAGER (JUNIOR)
APRE – Agency for the Promotion of European Research


BRUSSELS -Belgium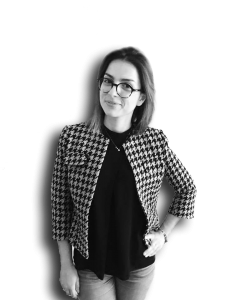 Hi everybody, my name is Silvia! I studied International Relations and, before starting the Master I already worked as Project Assistant. However, in order to have an international experience and increase my knowledge of the main EU funding programmes and policies, I decided to attend the International Master in European Studies Day Programme.
It was an extremely positive experience, which allowed me to get in touch with the international and European dimension of Brussels, main Institutions and direct teachers and workers' testimonies. In particular, the Master gave me the possibility to study in depth EU grants and procurements, tools and strategies of PCM and to put into practice what I learnt through practical work groups and the simulation of projects. In this way, I could better understand how to write a project and clarify my doubts asking directly to the professors.
Finally, through the Master platform and the published job opportunities, I found an internship in a multinational company working on EU projects. It has been a great opportunity to work in an international context and on real projects, piloting what I studied during the Master; furthermore, the Master, as well as the internship helped me to develop myself, my skills and my job opportunities.